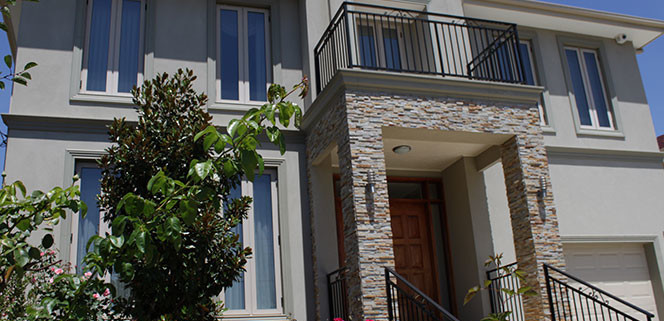 Building a home can prove a remarkably sound financial investment but there is always more to the costs than just bricks and mortar.
We don't mean this in the context of hidden costs such as government and legal fees, stamp duty, land registry charges et al, but rather in the context of site costs: heating and cooling, driveway, garage, tool shed and other optional but crucial extras.
See, when building a house, what you see is not always what you get. The actual ultimate cost, in most cases, may be far greater than initially thought. Don't let this deter you though; knowing how much your dream home will cost in the long run can help you make a few modifications here and there that align with your budget, yet still ensuring your dream is not crushed.
Here are a couple of things for you to ponder.
Dishwasher
No kitchen is complete without a dishwasher these days. An increasing number of people don't want to spend their days standing at the kitchen sink doing the dishes while there is an easier, more efficient option.
You can still use the old one, especially if it's got many years of service left and wasn't planning to buy another. Whichever the case, the correct measurements need to be considered and this is best factored into the plan, as opposed to making renovations on a newly-erected house.
Ample Storage
Think about the number of cupboards and closets. Consider other options like built-in storage and bookcases. The good thing about built-ins – save for the functionality – is that they give a home a custom feel (and look).
Give consideration to the square footage of the cupboard space in the kitchen and laundry room, storage and cold storage options, and walk-in closets. Is the linen closet sufficient enough to fit your vintage sheet collection? Will the kids need build-in storage box/window seat for their toys? All good questions.
Ducted Heating and Cooling
Australia is renowned for its extreme weather conditions, and Melbourne is no different. Depending on the time of year, the house may be uninhabitable if it lacks an effective heating and cooling system.
Ducted heating and cooling systems guarantee your home a comfortable temperature all year round. If you are looking to build a house, this is an extra you need to consider now, not later. Reason is because installation can be extremely disruptive and needs to be taken seriously because it also means more effort and costs incurred later.
It may need several hundred dollars to run each year, but a superior ducted system is thermally efficient meaning valuable heating or cooling isn't lost travelling between the air conditioner and target areas.
Tool Shed
Tool sheds are a welcome addition to any backyard. Every home, especially one with a garden, has a lot of tools, supplies, and all manner of household items that are utilised on a regular basis for maintenance.
Of course, you could store them in the house, but nobody really likes the hassle of having to lug things in and out every now and then whenever you need to use them. Let alone trudging dirt through the home which creates a mess that needs to be cleaned up after. This is why a tool shed comes in handy.
There are a number of things that go into building a shed, including location, style and type, features, and council approval in some cases so make sure to factor in everything.
Outside Outlets and Faucets
Do you need a natural gas hook up on the back patio for your grill?  Do you want an additional hose bib in your side yard? Or may be an outlet, or even light switch for Christmas lights?
These are lifestyle options you need to discuss with your builder to ensure the outside setup suits your needs.
Garage and Driveway
The garage is not part of the floor plan, unless it's internal – the kind that is constructed so it can easily be converted when need be, unlike a detached garage.
You should know what works for you based on your needs and preference.
The driveway is another part of the home that is not usually included in many building quotes which means you have to pay extra for it. Its total cost will be dependent on type: is it gravel? That's fairly cheap. Is it concrete? That will be costly. To save money now, you could do the former until you're ready to shell out more for a concrete driveway.
Wheelie Bins
A wheelie bin can be purchased from the local council. The cost is not that high compared to many other extras.