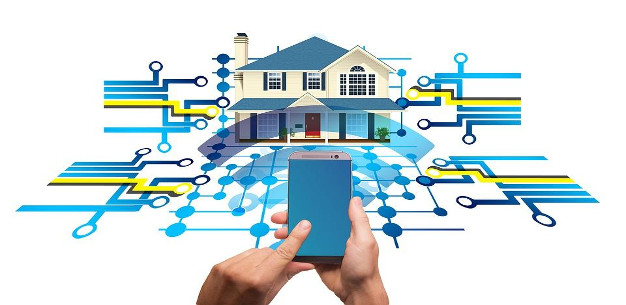 Every year, there are over 200,000 burglaries occurring in Australia, with one fifth of these houses being broken into more than one time. Around the world, a burglary occurs every 15 seconds. As a homeowner, this could be an alarming trend however there are a bunch of different measures that people take to keep their homes and families safe.
If you are getting a new home built by a custom home builder in Glen Waverly, a home security system is highly recommended when you are purchasing other valuable assets. Homes without security systems are three times more likely to be broken into than homes with security systems.
Security cameras and alarms are loud deterrents, meaning that intruders who hear these noises as they try to break in will flee when they first see or hear something that they shouldn't. More modern security systems will also alert your local authorities; so that you can have the police come without picking up the phone.
A new home security system will also allow you to control lights and doors from a handy app on your phone. You can turn lights on and off to scare away intruders, or lock your intruder in your home if he mistakenly shuts the front door. Consider this app useful if you are locked out of your home so you can authorize your security system to open the front door for you. Your app can also notify you if security has been breached, so you will know if something happens when you are away from home.
Modern security systems come with an easy to use touch screen interface, so you can quickly arm or disarm your security system. Even if a robber isn't trying to break in, you can use this panel to contact the police or an ambulance in case of other emergencies.
There are many other great uses for a home security system as well. You can be notified on your phone if somebody enters or leaves the home. If you have children, you can know if they come home from school when you are still at work when you get notified every day at a certain time. You can also know if your rebellious teenager leaves the home past curfew.
Security systems can also detect carbon monoxide. Carbon monoxide is capable of poisoning and killing people, but it is a colorless gas that you cannot see, smell, or taste. Every home should have a device that detects carbon monoxide.
After your custom home builder in Glen Waverly completes construction on your home, you can choose whether you want a simple or complex security system. You can opt to just have simple alarms on your windows and doors, if you prefer, but a more complex security system will involve the use of cameras, 24/7 monitoring, and even features like flood detection, if you live in an area that could get flooded. To justify the installation and operational costs of a complex security system, you can save up to 20% on insurance expenses.
If you ever decide that you want to sell your home, keep in mind that a new security system for the home can also be a nice feature for potential buyers. Security systems that are already installed can be something a possible buyer would like to have when looking for a home.
When you build a new home, you would like to be sure that you, your family, and all your belongings are safe and untouchable, so do not refuse to purchase added layers of high-tech security throughout your house. More protection is never a bad thing.