Australia's
Leading Home Builders
Custom Built Homes For Indian Clients
---
As the pioneer in building comfortable and luxury homes, we have mastered the art of architecture. This expertise translates into stunning custom-built homes for our Indian clients. We are the leading Indian builder in Melbourne having 25 years of experience in this industry. We have built our reputation with a consistent approach to understanding the requirements of our clients and integrating them into the designs. Every home designed and crafted by our experts is a reflection of our commitment to maintaining the highest standards of quality. As such, we are catering to the housing needs of Indian Australians and overseas buyers with a diversified portfolio.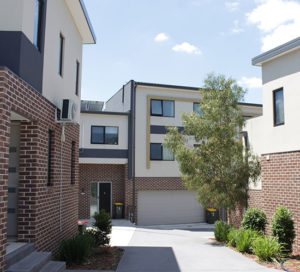 Over the years, United Homes Australia has developed a deeper understanding of this industry. We know that owning a home is your ultimate dream. Hence, we engage with you at every stage of construction for a personalized touch.
Moreover, we respect the cultural diversity of our clients. Hence, our Hindi and Punjabi speaking staff members interact with the clients to integrate their cultural elements into the designing process. We can also design homes on Vaastu principles as desired by many of our Indian clients.
Throughout the process, we maintain a steady flow of communications to know our clients and their demands in a clear manner. Our superlative craftsmanship embarks on the expertise of our designers and engineers. We strictly adhere to the high-quality in terms of materials and tradesmen appointed for the varied jobs. As a trusted Indian builder in Melbourne, we offer a pleasant building experience that's simply inimitable. Our experts monitor every project closely to ensure the desired outcomes and higher sustainability of these homes. We possess extensive resources and experience to custom build the homes that are comfortable, luxurious, and budget-friendly.
Building a home is a huge investment. We respect the fact and comply stringently with the allocated budget throughout the construction procedures. No wonder, we are the preferred choice for thousands of new home buyers. You can call us anytime for a free design and quote based on your vision.