Australia's
Leading Home Builders
Homes and Land Packages in Melbourne
---
At United Homes Australia, we strive to remove the stress from the process of home buying. Owning a house in Melbourne becomes easier with our exclusive homes and land packages. We offer these packages across the communities in this wonderful city. You can accomplish your dream of house ownership by using our simple search functionality enabling easier search for home and land packages Melbourne. With the years of experience backing us, we take pride to be the most trusted building company in Melbourne.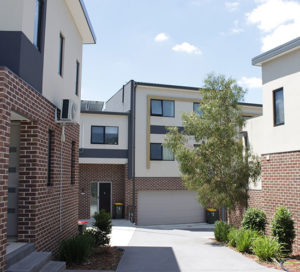 The process of building a home entails a lot. From locating the right land to planning the best design, there are many factors to be considered for bringing your ideas into reality. However, you needn't feel intimidated with the professionalism and experience of our experts guiding you throughout the process. We will engage with you at every stage of construction to facilitate personalization of your dwelling as per your distinctive taste. Our teams are adept in understanding the latest trends emerging in this industry to integrate them into your Melbourne project.
Building homes is our passion and it consistently drives us to find the best allies in the industry. But, we don't just build homes. Rather, we walk an extra mile to make it affordable as well.
Our exclusively designed home and land packages Melbourne reflect our core principles and unswerving commitment to quality. We ensure complete value for money with our flexible packages and exceptional designs. We are setting new benchmarks for this niche with an exceptional blend of design aesthetics with construction engineering. We can help you find the land in your dream destination and transform this vacant block into a stunning abode where you can discover the joy of being a homeowner. Our wide range of land and houses include single-storey and double-storey options to help you find an ideal address in Melbourne.