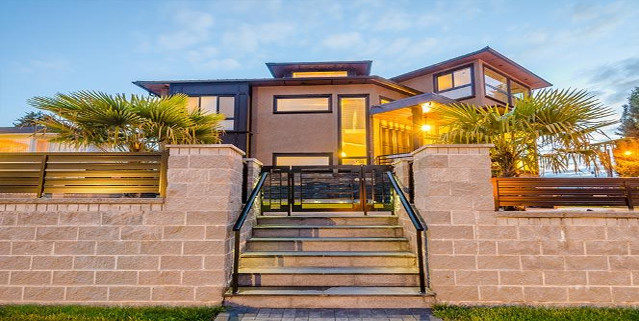 It's said that there's need to go for what our heart desires. So, have you thought about enjoying some luxury? If you've been working hard and saved for your home, then things have been surely going well. So, there's nothing to bar you from acquiring the house that you've always dreamed of. Though lots of individuals usually opt to purchase an already built home, nothing says you have to take the same path.
If you need to get a house that brings out the uniqueness in your practicality and sense of style, then why not go for luxury home builders? However, there's no need just to hire any regular home builder. Ensure that you go with Melbourne luxury home builders who can transform the available space that you have and work with that. Always work with builders who care about your needs and future home. Working with such a firm will make you reap amazing benefits.
High-quality material used
The biggest advantage is those luxury home builders usually use high-level materials when building that house that you've always desired. While its' true that it doesn't need to cost you an arm and a leg, you have to ensure that you're focusing entirely on value. You also need to get lasting profitability from your dream home regardless of whether you get a cheap builder or not. Professional Melbourne builders will use high-quality material to give you affordable quality.
Be part of every stage of construction
If you're planning to hire a luxury builder to construct your dream house, you have to know that you'll be spending a lot of time in the initial consultations to get to relate with them. You'll be working in close cooperation with luxury house builders Melbourne while constructing your home. They'll undoubtedly be having questions for you as well.
One top question to expect is if you have a secured property where you're planning to build your home . If not, locating a beautiful piece of land makes a difference on your side. The will be just speculations. They can help you secure a nice piece of land ahead of time. From there, you'll just go on to the home builder with your ideas.
Make your dream house a reality
It goes without saying that the cheapest builder in the market usually will not be the best builder in the market. It also means that you will get a strong guarantee on what work is done on the property if you use professionals. Builders that serve the Melbourne luxury home market know that their reputation is on the lien with each and every house. It's because people are looking for this service tend to check out their portfolio.
Professional home builders will draft a contract protecting you and them during the stages of doing your work. It'll also state where you'll stand in the course of your project. Go for an upscale Melbourne home developer just today and get a home whose ideas are truly yours all the way. Best of luck!