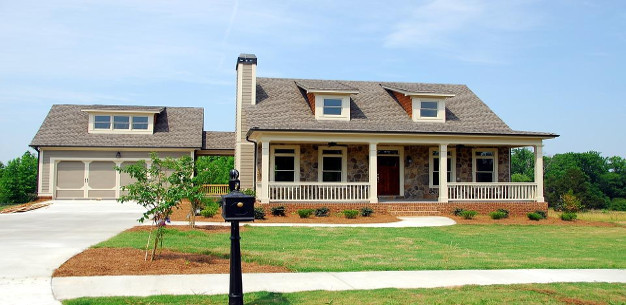 When you want to live in your ideal home, sometimes you are just required to build it. When you build a home from the ground up, you will create an environment that is constructed especially for you and your family. The process of building a house, however, does not come without its various hurdles, big and small. For families who do go this direction, though, the end results are well worth the effort.
When you finance a new home construction project with Balwyn home builders, it is different from financing the purchase of an already built home in various ways.
Constructing a new home involves more risk to lenders as they are borrowing loans based on intent rather than a palpable structure.
During the course of the project, many different things can change: Overruns of cost, new team members, outgoing team members, delays, and market upheaval. With these uncertainties, borrowers tend to be very cautious about initiating these projects.
Because of the risks involved, your lender will more than likely ask you to have more equity towards the deal you make with your Balwyn home builders. This equity can be in the form of land equity, or a down payment that is of a higher per cent.
When review the loan amount, be sure to acknowledge the total cost to have a complete project from start to finish. There are what is called "hard costs" and "soft costs". Hard costs include fees for labour work and contractors, as well as costs for your building materials. Soft costs consist of site plans, blueprints, permits, and other document or paper-based assets.
Other costs as part of the total cost should include the cost of the land itself, as well as sewage, utilities, and site grading. Most lenders tack on an extra 10 to 15 percent to their reserve to cover expenses that they do not see coming.
Home plans are another important part of the project. Plans are typically forwarded to a third-party appraiser to determine the estimated value of the home to be completed based on the homes size, amenities, floor plan, and composition, comparing the project to other past projects the appraiser has reviewed.
When your loan is approved, you will soon start the closing phase. At closing, you are to review and sign a group of documents that describe the legal obligations of the loan that you have. From here, you will be required to provide the money amount for not only the down payment, but additional closing fees.
Funds are typically paid by the lender as a lump sum when it comes to loans for purchasing a home that has already been built. For new home construction, funds are received as "draws" during the duration of the construction project. Draws in a way work like milestones; they are for the payment of the builder when a certain per cent of the project is completed. The lender will normally send an inspector to the site of the project to ensure that enough progress has been made to justify the draw.
Loans for most contraction projects are made as "interest only" loans. What this means is that you pay just the interest amount each month during construction. The remaining amount from these loans will be used for permanent home mortgage once the house is approved for home ownership. In some circumstances, having two separate loans and two sets of closing fees are necessary. Some institutions, however, offer construction loans that automatically transition to permanent loans, which will save you time, money, and hassles.