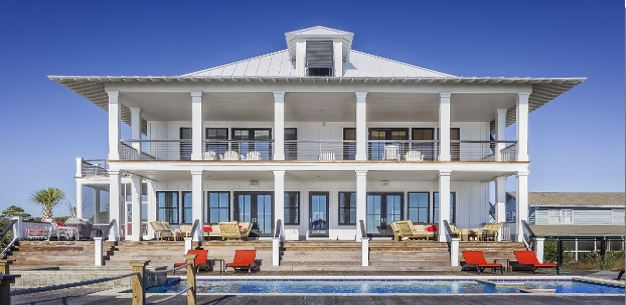 The term "luxury home" often inspires visions of picturesque homes complete with pillars and a valet. While it may not be quite this extreme, there are still some incredible features that you can request when having your home built. The difference between a luxury home and a standard one is the addition of little things that you may not need, but that you definitely want.
That's part of the beauty of building your own home- the opportunity to choose exactly what you'd like included in the finished product. Some features can be added after the building process is finished, but some must be built into the home. These are the things that you'll need to decide on prior to finalizing plans for construction.
Many of these little extras aren't necessarily extremely expensive or lavish. They're just things that make the space a bit more "yours" versus times when you've bought pre-owned homes. The state of the current housing market has made it possible to add amenities that you may have previously associated with wealthier people. Wrapping the cost of some of these things into the total home loan can actually allow you to pay less for an addition over time. In short- try to include as much as possible in the initial design and build a home that you'll never want to leave!
Building your own home is exciting, and it's generally a step people take when they've decided that they'll never want to move again. The actual structure of the home is much more difficult to alter later on. This is why it's so important to make sure that if any of these design ideas need to be built in, that it happens in the very beginning. Most Luxury house builders in Melbourne can give fantastic suggestions for some of the more requested features. If you're unsure of what you want, consider some of these suggestions:
An Expanded Laundry Room
If you're one of those people who hates lugging baskets of laundry to and from the laundry room, consider adding a custom laundry space. You can have built in shelving as well as storage alcoves for the washer and dryer. Attach hooks and leave recesses in the walls for places to hang nice clothing. Setting aside a well-ventilated place for air drying delicates is also a fantastic addition to the laundry space. With a room like this, laundry won't be such a chore anymore!
Green Energy Potential
With all of the new innovations surrounding the use of "green" renewable energy sources, it's a great idea to make sure that your new home is equipped for all of it. You can have the latest in solar technology installed, and design your home to face the direction that's most advantageous for the sun. There are also new ways to include solar panels directly into your home. If you're interested in wind energy, the initial building design phase is a good place to incorporate this. This is always a good thing to leave room for when building your home.
Panic Rooms
We live in an era where anything can happen. Many people are now incorporating secret rooms that can allow them to effectively hide from and monitor an intruder. This room works in conjunction with a security system that can send an automatic message to authorities should something go wrong.
Pet Rooms
Pets are people too! This is a fantastic idea for those who consider their pets to be members of their family. Consider giving your dog their own built in set of doors to their very own space. This goes beyond a doggy door, and really shows your pet that they're a part of the household.