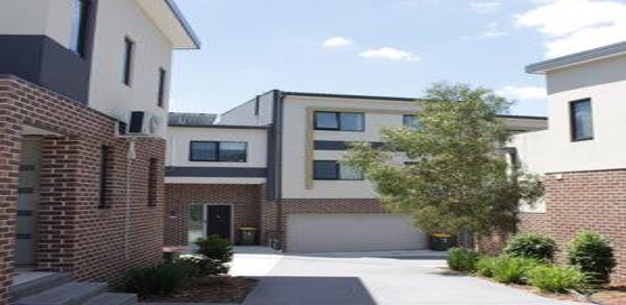 Building Homes is really about the people that are going to be living in them. It's extremely important to understand your client base, and to design your architecture and your amenities around their needs and wants. This becomes doubly important when you're dealing with people from other cultures and other countries. You want to make sure that you're catering to their specific needs and that you're being very considerate of their cultural background.
Many times, homes are being built for people coming from other countries for business purposes. This becomes even more important. They're locating their families and themselves in order to help promote or work for a specific company. When doing this, part of the way that the company shows true appreciation for what these people are doing is to provide them with culturally-sensitive homes. This requires an extremely knowledgeable and versatile Building Company.
When choosing a company to handle these kinds of jobs, it's important to look at their previous accomplishments. If they've worked with other people from other cultures in order to create the best possible environment, then they're probably going to be a good fit for the job. It's also a good idea to make sure that they have people available who speak the native language, and who can understand the spoken needs of the potential clientele. This type of communication Bridge makes things so much easier. It also shows a level of sensitivity to other cultures that few companies actually have.
There are certain times when it's more prudent to speak to the Home Building Company than others. You want to make sure that you have a voice in the entire process and that your input is being taken into consideration. There are many good Indian builders in Melbourne, but you want to make sure to find the best one for your project. These are just a few characteristics of the kind of building company that you want to be working with:
Communication
An excellent Building Company will take the time to listen to your preferences. They're going to work around exactly what you need, and they're going to understand that different cultures have different requirements for their homes. They are also going to have an understanding of your need to be a part of the process.
Communication is incredibly important, and it's an integral part of making sure that you get what you want. Homeownership is something that is extremely important to everyone, and it's not a process that anyone should undertake lightly. The Home Building Company will understand this, and will do whatever it takes to keep their clients happy.
Willingness to Change
Sometimes clients think that they want something one way, until they actually see how it's turning out. This is a time when the client and the Builder need to get together and decide whether or not to continue going forward with things as they are. A good Building Company will be willing to stop the process in to make whatever changes are necessary. This helps to allow the client a seat on the ground floor of the entire building process. The more involved the client is from the get-go, the more likely they are to be happy with the final results.
Cultural Consideration
The best home building companies employ people from all different cultures. This allows them to connect with a wider variety of clientele, and to communicate in their native languages. It's much easier to understand what your client wants when you have a direct link between them and their culture already working on the project. You don't have to worry about any of the details getting Lost in Translation or letting your clients down.