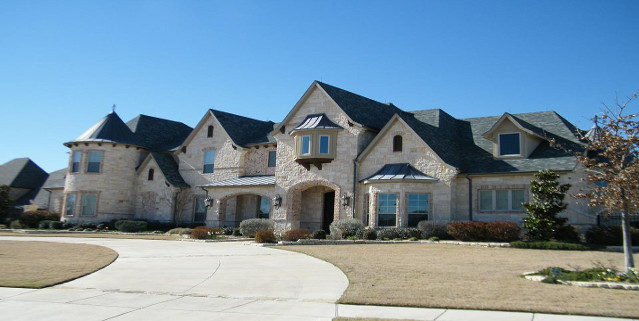 Making the decision to purchase a new home is one that requires not just thought, but time. The time involved in looking at all the homes on the market is immense. You are looking for a place that speaks to you. That you fall head over heels in love with. And that house also needs to fit into your price range, accommodate your entire family, and have all the little details that make a house feel like home.
What if after months of searching, you're at a dead end? Nothing stands out. Not one of the ten thousand houses you looked at made you think, "This is home." Your current place no longer suits you, whether because your family has grown or you have decided that renting is something you no longer care to do.
If you just cannot find what you are looking for, you should consider having a home custom-built. A custom-built home may seem like an out-of-reach dream, but it is perfectly attainable, more affordable that you would think, and offers benefits beyond just having the floorplan you've always wanted.
Yes, a custom-built home will be in the style you dream of with all the amenities you could ever hope for. If you want a the feel of the Orient, you can find Chinese builders in Melbourne who will build you a home with Feng Shui as the cornerstone of the design. Or if you prefer a more rustic feel, you can have a log cabin or adobe style home.
A custom home is built to suit your personal tastes, but that is far from being the only plus to a custom home.
A customized home can be built withal the latest energy efficient materials. Improved installation and construction materials offer the chance to use less energy to maintain your home's temperature in summer or winter, keeping it more comfortable but at a lower cost. Custom building your home also allows you to choose eco-friendly appliances and water conserving fixtures, again reducing monthly costs. For the extreme environmentalist, you can even choose to have recycled or renewable materials used in the construction of the home itself.
With a custom-built home, you also do not need to worry about the unexpected repairs that can pop up in an older home. There are also the expenses that go along with simply updating an older space. Inspectors will sometime miss things that somewhere down the line could end up being a money pit. Maintaining a home can be expensive, but a brand new home will ensure that those repairs will be put off for years. And new homes usually come with a warranty, so anything that does go wrong is not coming out of your pocket.
You should expect to pay a little more for a custom-build than house on the market, but if you make choices keeping your budget in mind, the actual price may pleasantly surprise you. While most people will associate a custom built house with a mansion, custom home can be as large or as small as you would like.
Choosing the right builder is the most important part of this. You should talk to a realtor and ask for recommendations. Do your research to be sure the company you are looking at 1. Has a good track record and 2. Listens to what you want. You're supplying the land and the money. The builder is there to give advice and build. If you want a Feng Shui inspired home, the Chinese builders in Melbourne need to listen to your ideas, your budget constraints, and your desires then offer input. At the end of the day, this is your home, and you are paying someone to create your paradise.