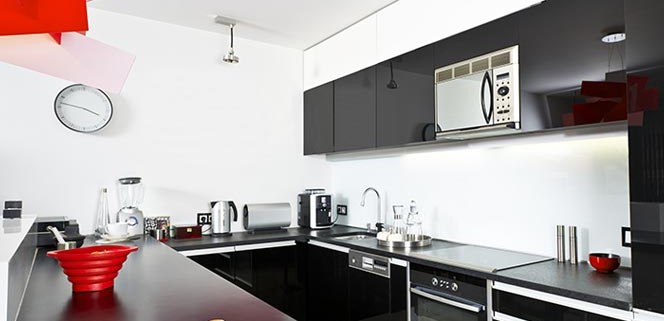 You're right. Choosing a house design that meets your lifestyle and needs is not a walk in the park. It can be time-consuming, it can be head-scratching, it can exasperating. If you are short of ideas on what to look for or what you want, the experience can be a frustrating one.
However, when you have a clear picture in mind of the kind of design you need, it should be a breeze.
Generally, there are four basic ways people approach the task of creating a house design:
Go through books on house floor plans: Sounds like the easiest but it can be the most frustrating. There are hundreds of designs to choose from, and at least one should be perfect – you would think. When you start flipping those pages though, you find some features you like, others you don't. And a good chunk of them are just plain bad. They are a good place to start, house plans, but you'll rarely find an ideal match you won't want to modify.
DIY with home design software: Those who like to DIY will start sketching hoping to come up with a perfect plan. They end up with one, true, but it's far from perfect in most cases. Getting it right through this approach entails having a clearly outlined program and defined objectives right from the start. It can be work.
Working with a builder in a design-build environment: DIY can be tasking and this is partly the reason many people prefer a builder to design the house on their behalf. This is a great option no doubt, but make sure you work with a builder who has an eye for design. Otherwise the house may turn alright, but the design would not be something to write home about.
Hiring an architect: Seeking the services of an architect or residential designer will often give you the best house designed specifically for you and your family. The best thing about this approach is that you can customise the design however way you want.
That said, it's good to point out that when it comes to choosing a house design, it should fit your lifestyle and needs (present and future), as well as reflect your personality; not to mention an abode in which to make happy memories for years to come.
You may be wowed by the spectrum of display homes that offer a minimalist, contemporary style, but fail to fit the practical needs of your family. It's a careful balancing act. After all, this will be your most cherished investment, right?
We chose to make things easier for you through this blog post, so, here are a couple pointers.
Factors to Consider
There are a myriad factors to put into consideration when choosing the right home design for you and your family.
Versatility
The ideal situation would be to live in a home that offers the flexibility to be used for different purposes, and one that expands as your family grows. This is especially so if it's going to be your 'forever home'.
You have to consider a number of things with respect to the general floor plan. There are plans, for instance, that boast a versatile room which can serve various roles depending on the stage of life: playroom for the kids, teenagers retreat, study, media room and so on.
Ask yourself if conventional sectioned-off (has more privacy) or open plan suits you best, or a cross-breed of the two.
Land Conformation and Location
Factor in the type of block you will be putting up a house on. If it's sloping, oddly-shaped or challenging, it may force you to consider a design that suits the topography.
The positive here is that a good builder might not find the land's gradient something to whine about, and can comfortably accommodate allotments of all shapes and sizes. But challenging topography comes at a cost.
With regard to location, it's important to ensure your home and its complementary façade don't veer off much from your local area's 'streetscape'.
Storage
Ample storage is never a bad idea, so choose a floor plan that offers sufficient storage taking into account things like cupboards, linen closets and walk-in robes.
They do save a lot of space.
Budget
Of course, this is the determining factor in just about everything: type of land to build on, where to build, size of the house, number of upgrades you can afford and more.
Draw up a budget on how much you can afford to splash on your dream home.
Home Office
If you work or envision working from home, or your kids are off to college and they need somewhere to study, a floor plan with a study or computer nook would be a welcome idea.
If you run a business or are holding meetings with clients every now and then, you might need a separate study that ensures privacy for the rest of the house.
Guest Room(s)
Is your house a magnet for members of the extended family or friends? In that case, you should consider an extra guest room or more (and bathroom[s]) to accommodate everyone.
It's never a bad idea to have at least an extra room especially if your budget allows it; particularly if the kids are still in their younger years.
Energy Efficiency
If you are building a home, why not make it energy-efficient from the onset? Take advantage of the local climate (and rebates) to harness solar energy.
You will be reducing your carbon footprint in the process, plus you will end up saving a tidy sum on future energy bills.
Outdoor Entertainment
Outdoor living is representative of the great Australian lifestyle: be it for those balmy nights, or hosting a birthday party for the kids; may be BBQ with friends.
If you appreciate the climate of this great land of ours, consider a floor plan that links the main living area of the home to the outdoor alfresco.
Last Word
Every good house design is preceded by an organising concept. The best ones in the lot offer you that sense that everything is where it should be.
Take the time to plan your house well, it is worth it. Have an organising concept, analyse the site, and consult your program often to be sure you're on the right track: this should be your guide. That way, success won't be a mirage, but a near certainty.