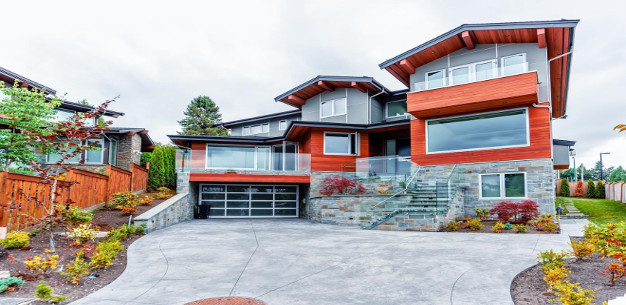 Making the decision to build your own home is a monumental one that has the potential to change your life. Whether you need a new home because of the growth of your family, or simply because it's something that you want—you definitely want it done right. If you're going to put the time and money into building your own home, then you can have exactly what you want out of the experience. Everybody has this ideal home in their head, and very few people have the opportunity to realize this. When building your own home, planning is really the most important part. You need to find a homebuilding company that's willing to sit down and come up with a blueprint that fits all your needs. Make sure that you see to your needs first, and then start adding on the wants according to your budget. The finished product should be something created specifically for you and your family.
Different people have different levels of interest throughout the homebuilding process. Working with an excellent company gives you insight into exactly what's happening all along the process. It also gives you more of a say in the types of materials used in other aspects of the building. Everybody thinks just a little bit differently, and they want their home designed and built just a little bit differently. As soon as you realize that you're going to build a home, start looking around in the area where you'd like to build. This can give you an idea of what types of designs work, and what homebuilding companies can do for you.
Naturally, the less of a budget you have the more you're able to do. When you have to build according to financial stipulations, it's extremely important to make sure that you get the most out of every single part of the process. Don't be afraid to shop around for home builders in Mernda to see who can offer you a larger array of options. These are just a few ways to incorporate your personality into your new home:
Materials
One of the best ways to bring your own personal touches to your new home is to choose materials based on what you enjoy. This may sound fairly simple, but it's actually a complex process. It's very important to make sure that you go through each and every room of your home and choose the basic materials. This is about more than just figuring out what colors your walls will be. It's also about choosing things like paneling, flooring, tile, and your roofing. Each and every one of these things can be customized to bring your personality on level with the homebuilding process.
Landscaping
The exterior of your new home can be just as important for some people as the interior. Many people garden or have outdoor kitchens, and adding this to your home is a great way to incorporate your personality. Many times, when the homebuilding process begins it's a good idea to let the professionals know this is something you want. This way, they can go and pour the foundation for the kitchen, or set aside the areas for the gardening.
The Layout
Choosing a layout can be a great way to customize your home to your specifications. Whether you enjoy an open concept design, or you're looking for something a bit cozier, there are many different ways to do this. Check out some of the homes built by the company in order to understand the different types of layouts available. Chances are, they can also customize the layout to suit your needs specifically.