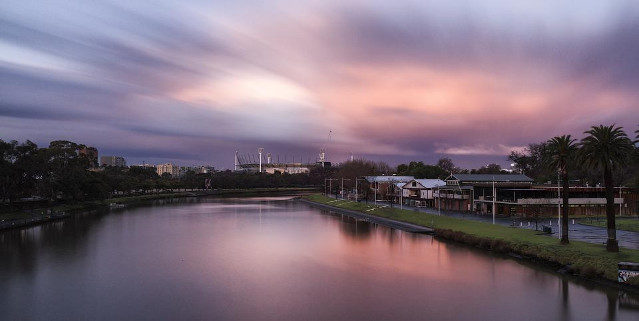 Australia has long been a place recognized for its unique coastal cities and nationwide beauty. People from all over the world consider it to be a prime vacation spot, and others even consider it a perfect place to settle down. Some areas are definitely better than others, like with any other country. You'll need to consider location, the kinds of homes available, and the amenities nearby.
Not every single place in the outback is centered around desert locations surrounded by crocodiles and koala bears. There are some incredibly cosmopolitan areas that can offer every kind of experience imaginable. Australia is every bit as modern and advanced as any other country in the world, and their housing developments meet the same standards.
There are huge communities that sport both beautiful townhomes, and French Provincial style homes. These are the kinds of homes that grace the front of any "Better Homes and Gardens" magazine, and they're set against one of the most gorgeous backdrops in the world. This country really has the best of both worlds- where nature meets modern technology. There are luxury builders in Melbourne who can design just about any kind of home that you can imagine. All you need to do is choose an area that appeals to you!
Sydney
From the Sydney opera house to the beautiful beaches- this is one city that seems to have it all. The people of Sydney are considered some of the most laid back and friendliest in the world. They are every bit as cultured as any other city in the world, sporting both full museums and iconic performing arts centers. Everything from the Bondi Beaches to some of the most beautiful people in the world makes this an ideal location for any prospective new occupant!
This is also a fantastic place for people who want to pursue a more professional vocation. With the best hospitals in the country surrounded by booming business centers, there's no vocation that you can't consider. Regardless of your reasons, this is a great place to live!
Melbourne
After doing some research, you'll be asking yourself: "Why NOT live in Melbourne?". This particular metropolis has an incredibly cultured feel while still giving you that wonderful glimpse of coastal nature. Education is an extremely high priority in Melbourne, and the people rank as some of the happiest in the entire world. The citizens of this city love it, and it shows in the beautifully cultivated public areas and sports centers.
This is a city rich in history, and flush with technological advances. It provides both a coveted pedestrian center, and a famous transportation infrastructure. Melbourne is also growing, and has some of the best housing rates anywhere.
Brisbane
This is the third largest city in Australia, and one that's highly coveted for its subtropical climate. This is referred to as the golden coast, and one of the hippest cities in Australia. You can experience a complete view of the city from the famous Story Bridge, and then soak up some culture in the Queensland art Gallery, and the Gallery of Modern Art. This city is the heart of variety and offers world class dining and live music.
Brisbane is also within ferry distance of some gorgeous islands that can give you the opportunity to hike or laze on some of the most beautiful beaches in the world. There are so many living options in Brisbane, that it will take you years to see every part of the city. This is one place that you'd never be bored setting up a permanent home.