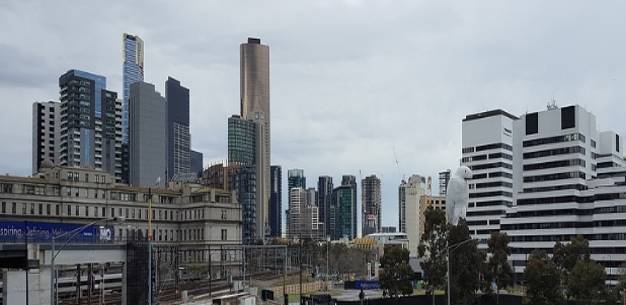 Australia is really a dream destination for people all over the world. It is also one of the fastest-growing places anywhere. They've experienced a huge boom in the housing market and construction industry. They are constantly building new homes to accommodate new residents. With all of this activity, people are asking themselves where the best places to live are. Melbourne Australia regularly makes it to the list of the top 10 best places to live anywhere in the world. It's no wonder that people are constantly trying to find locations in or around this area to build their homes.
Melbourne promotes a certain amount of diversity and economic growth that is both appealing and laid-back all at the same time. People here are known as some of the friendliest anywhere in the world and the culture is simply unbeatable.
This is also a fantastic place to be close to if you are a professional in almost any vocation. The metropolitan areas contain some of the best medical and educational facilities anywhere in the world.
This makes it doubly appealing for those who are trying to build their lives in the best ways possible. With the growth in the housing industry, it makes sense that many people choose to build their own homes in and around this area. Fortunately, there are several different professional companies willing to accommodate them. There are also many people travelling to this area from other countries in response to new business contracts. Many of these homebuilders will also accommodate different cultures in their design.
This makes choosing the exact location of the home one of the most difficult decisions. There are custom builders in Mernda as well as in other areas surrounding Melbourne. These people can provide you with an excellent quote and put you in touch with many different professional services. They can help you to choose the home design that will work best for you, and customize it to meet your personal specifications. What could be better than having your dream home built in an area that's perfect for you and your family? These are just a few of the more popular locations to consider:
Mernda
This is a beautiful little suburb outside of Melbourne. This is really an area that promotes the quintessential small town living in the shadow of a major city. People here are close knit, and enjoy access to all of Melbourne's amenities and more of a removed setting. This is an area that has been growing, and continues to maintain that close-knit culture. The town itself has access to shopping centers and medical facilities independent of the major ones in the city. This means that there's always the option of staying within your community to get your needs met.
Tarneit is one of the fastest-growing suburbs of Melbourne right now. The laid-back culture combined with the beautiful scenery makes this a place that inspires both artists and professionals alike. Homebuilders have taken a particular interest in this area because of the plentiful resources and its proximity to the city. This is another place where you can feel far removed from the crowds while still enjoying access to all of your favorite things.
Choosing to build a home in Melbourne involves choosing to live within the city itself. Being in the heart of this metropolis is something that is exciting and very involved. Many people that choose this location do so because they have a professional tie to the city itself. Fortunately, Australia offers many different natural commodities that can be enjoyed by people from all over the country.