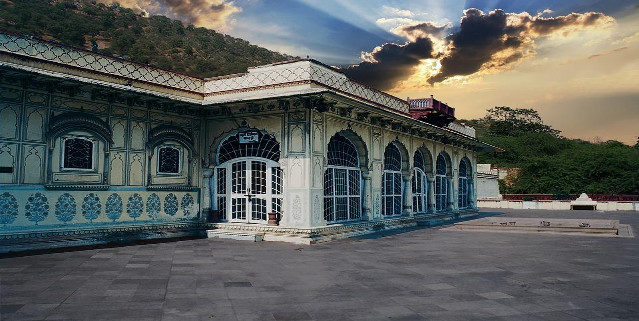 Do you love or appreciate the cultures of other nations? One country that has its own deep selection of architecture is India. Indian culture is known to put ambiance and family over space and budget.
Indian architecture has made some big strides from 40 to 50 years ago, and have made improvements by making eco friendly structures that cut back on non-renewable resources without making their buildings that much smaller in size.
Natural resources are a common trend with Indian architecture, which means houses are known to be much more unique than your average Australian housing. If one wishes to live in an Indian style home, the best way of doing just that is to contact an Indian builder in Melbourne, as they have the skills and knowledge of building these homes, in addition to embracing the Indian heritage, of course.
Here are the different kinds of houses and structures that an Indian homemaker can build for you:
Bungalows
Bungalows are one-story homes with spacious porch areas that are ideal for families. A common residential building of India, they were originated from British settlers who constructed small establishments for travelers to rent rooms out of, known back then as "bangalas". If you enjoy having privacy, greenery, and want a house with a flavorful yet traditional design, a bungalow is a great choice.
Villas
Villas are referred to as two-story houses, which most of them are more modern today, with traditional touches like artistic pillars along the exterior. These are upscale houses with space dedicated to gardens, pools, or backyards, providing homeowners with a more than adequate outdoor experience.
Minimalist homes
Minimalist homes are the most modern kind of Indian home on the market today. No more slanted roofs or dominant siding; To save expenses on materials and resources, these houses are structured in a way that looks colorful, unique and very unusual. To some, it may look like a work of art, while for others; it looks like a cluster of boxes or cubes.
The purpose of constructing minimalist homes is to save space; with height being more of a priority over length and width. Many minimalist homes today are known to be three stories tall, opposed to the usual two stories for most traditional homes. With India being as populous as ever, it makes sense as to why this is a popular choice of home in various urban areas.
Cabins
A small home made of all natural wood; these homes are more common in wilderness areas, like forests, mountains, and beaches, and less common in urban areas. If you want a home that can serve as a summer or winter retreat, you can contact an Indian builder in Melbourne to build one for you, with optimized space, primitive charm, modern interiors, and an Indian twist.
Flats
Looking to construct a whole building for tenants to lodge in? Indian architects are known for constructing unique condos which they call flats. Developers today offer various different options with or without amenities for homeowners who want a space to themselves, but not an actual house to live in. Indian flats and condos are classified in "BHK", or "Bedroom, hall, kitchen". "2BHK" would refer to a condo with 2 bedrooms, a hall, and a kitchen. If you plan on attracting new tenants to staying at your complex, then a building with a distinct Indian vibe will be something new and refreshing for them. If you do not have the budget to build a luxurious complex, you can still make it stand out by offering tenants with a different experience than usual.