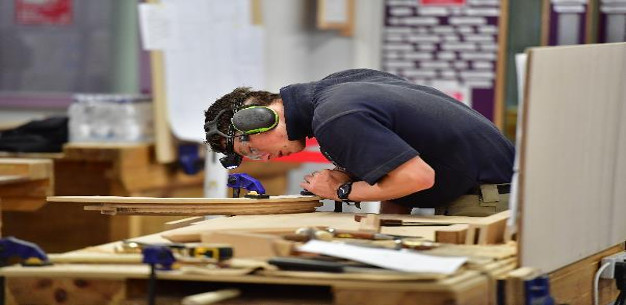 Shopfitters are mainly into designing, production as well as the installation of both retail and general store fitting. These store fittings include counters, showcases as well as the display units.
A good shopfitter can enhance the aesthetics of the store to attract customers. You will make the best impression when the customer walks into your store. There are so many shopfitters that you can find in the market that claim to do a good job.
If you want your store to look beautiful and unique, you should choose Indian shopfitters in Melbourne. Besides being meticulous in doing their tasks, they finish their job with perfection.
It is one main reason why people prefer to work with Indian shopfitters. Besides it, there are so many other reasons why you should choose to work with them. Here are few benefits that you will for sure enjoy.
Build It As Per Vaastu: In India, they do not believe that only selling outstanding products and customer service will bring you success. They believe in a science called Vaastu, which requires you to build, design and arrange the shop in a specific way.
It is a belief for many Indians that doing these things will bring in the positive vibes. They also believe that it will drastically increase the sales of the shop. If you understand the advantages that come from following this science, you know why you should use Indian shopfitter.
The Best Designs: Since India is a country with unique and remarkable architecture. The designs in the shops of this country are beautiful as well as have excellent designs. The colours used in the stores are both vibrant and attractive.
If you want to attract the customers as well as put them in charm, you should consult an Indian shopfitter. They will have so many beautiful designs wherein you can choose one. You can make a statement to your clients and customers. When you have a well-designed store with excellent customer service, you will have the edge over your competitors.
Customise the Design: Many people like to have their thoughts and ideas included in the design. If you are one among them, it is nice to use an Indian shopfitter. He will understand your requirements.
He can counsel with you to comprehend your plans. He will then add Vastu to it so that you do not skip it. He can advise you when your ideas are not aligning with the Vastu. You can also choose the materials, colours and decors that you love.
Provide End to End Support: The best Indian shopfitters have contact with other professionals like plumbers. You can award the contract to one who can do a turnkey project. He will ensure that the entire project is complete perfectly.
You can relax and do not have to worry about working with two or three professionals. The project will just look awesome. You will not regret taking this decision.
You should prefer to work with the Indian shopfitters in Melbourne to enjoy these benefits.